Welcome to My Lame Web Page!



Personal Links:

I am Christine Watnik. My maiden name is Basilico.


I am married to Mitch Watnik: our wedding was July 8, 2000 in downtown Sacramento and we honeymooned in Kaua'i.


My Resume


I work for Intel in a motherboard chipset design group.


I attend UCDavis where I am pursuing a Masters in Computer Engineering. I am working with the VLSI Computation Lab. I received Bachelors degrees in Computer and Electrical Engineering at UCD in 1998.


Having a bad day? Take a look at this.



Online Comics I Like: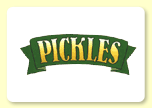 Other Links:

Bare Bones Guide to HTML


My Photo Albums


My TI-99/4a Game Cartridges



Send me e-mail!